THE SEACLEANERS & THE BELEM : FROM HISTORY, WE'RE BUILDING THE FUTURE
Partnership
11 April 2022
As part of our partnership, members from The SeaCleaners crew will board the famous three-masted ship to offer scientific conferences and educational activities. 
On November 5, 2021, The SeaCleaners and the Belem Foundation signed a partnership in order to join forces to preserve the oceans.
Our teams went on board this historic ship to present to its crew the different awareness tools that will be made available to the public during the ship's stopovers (dates to be discovered below).
What's on the agenda? Conferences, escape games, role-playing games and, as a bonus, an educational booklet to learn everything about plastic pollution and the oceans. Something to suit all ages and all minds, and to learn while having fun.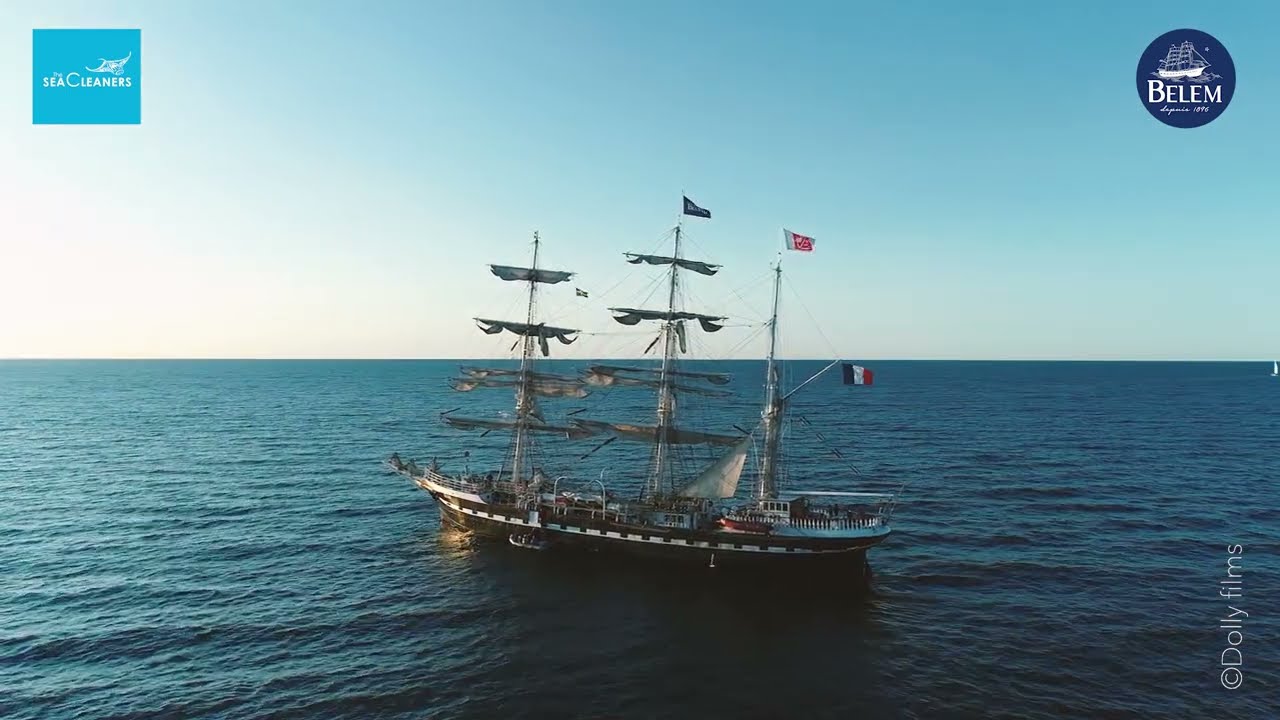 NOT TO BE MISSED ON BOARD THE BELEM
April 29, 2022 – BREST: Conference "Drift and torment of floating marine waste
Christophe Maes – Physical and Space Oceanography Laboratory – IRD
René Garello – Professor Emeritus – IMT Atlantique
Odeline Billant – PhD student – Marine Environment Sciences Laboratory, UBO, CNRS, IRD, Ifremer
Gwenaële Coat – Scientific Director, The SeaCleaners
Plastic is omnipresent in our daily lives. Would you count all the plastic objects you touch in a day? Despite its usefulness, this very persistent material is mostly found in our environment. In fact, only 10% of the world's plastic is currently recycled. Plastic waste, once at sea, can drift from one continent to another and is therefore a global problem. How is this drift studied and can we trust the models? Can we detect plastic thanks to satellite images? Can we envisage collection solutions? If this is a global problem, are there any international or national laws to limit the presence of plastic along the coast? In the open sea? Or on land? How do we fight against this phenomenon? Come and discover the state of play on these different subjects and how scientific, legal and non-governmental organizations are acting to fight against this tidal wave that is the plastic problem.
April 16-18 – Arcachon, educational activities
May 20, 2022 – OSTEND, BE, on the occasion of Ostend at Anchor: Conference "Plastics, Circular Economy and Climate Change" (details to come) and educational activities
June 23-26 : BORDEAUX, on the occasion of Bordeaux Fête le Vin, educational activities
July 1-3 : FECAMP, on the occasion of Grand'Escale, educational activities
October, 1-2 : HONFLEUR, educational activities
November 2022 – NANTES : Conference "Microplastics" (details to come) and educational activities